2018 Jeep Cherokee vs. Jeep Compass: You Decide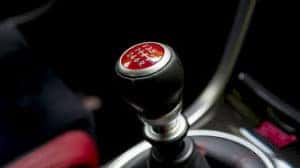 Jeep leads the way when it comes to vehicles designed for rugged off-road capabilities and comfortable city driving. But the manufacturer has so many options that it can be hard to pick which model works best for you. Even if you've narrowed it down to midsize options, you've still got a tough decision to make — the Jeep Cherokee or the Jeep Compass? Here's a quick compare and contrast of these vehicles to help you decide.
Interior
The Cherokee and Compass look very similar at first glance, but the Compass gets the edge when it comes to interior space. This vehicle has 59.8 cubic feet of cargo volume if you include the second row, and with the seats up, you still get 27.2 cubic feet to work with. The Cherokee is still spacious, though, getting 24.6 cubic feet of space with the seats up and 54.9 cubic feet if you include that area. Both models have basically the same amount of space when it comes to shoulder, legroom, and headroom.
Other interior features are too similar to help inform your decision without seeing these vehicles in person. You'll have to get behind the wheel of both models to see which center console and materials you prefer.
Standard and Available Features
Both vehicles are loaded with standard and available features. One of the most important choices is whether you want front- or all-wheel drive. The Cherokee and Compass offer lots of configurations in both categories, giving drivers plenty of options across several price points. There are also several trims and special editions to consider for both models. Between the two vehicles, you've got well over a dozen versions to research.
Powertrain and Engine Choices
The powertrain is one of the most noticeable differences between these two vehicles. If you go with the standard 2.4-liter four-cylinder, which gets 184 horsepower and 171 pound-feet of torque, it won't matter which vehicle you pick. This is the standard option for both the Cherokee and the Compass. You have to consider the transmission, though.
The Compass gets a six-speed manual on the Sport trim, which also has the option of either a front-wheel drive with a six-speed automatic or an all-wheel drive with a nine-speed automatic. Any other Compass or Cherokee trim you pick will come standard with the nine-speed automatic powertrain.
The Cherokee offers some more options if you'd like to upgrade the powertrain. One option is a 3.2-liter V-6, which pumps out 271 horsepower and 239 pound-feet of torque. This is lots more power, but doesn't have much of an impact on fuel economy. The Cherokee gets up to 21 miles per gallon in the city and 30 on the highway. The Compass gets 23 and 32, respectively.
Price
Price is the biggest difference between these vehicles. The Compass starts at $21,095. The Cherokee starts at $24,395.
The Compass and the Cherokee are both exceptional SUVs that are similar but have a few important differences when it comes to the interior, engine and powertrain configurations, and price. Head to Ray Laethem Motor Village to see these vehicles in person.