The 5 Best Barbecue Spots in Detroit, MI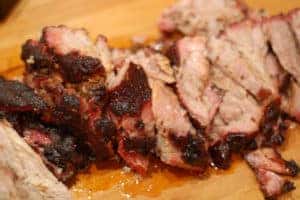 Barbecue food is delicious and an iconic American cuisine that you can find in most big cities, including Detroit. With juicy brisket, fall-off-the-bone ribs, and so many different varieties of barbecue sauce to try, you could eat at a different BBQ restaurant every night of the week without eating one repetitive meal. Here we highlight some of the best barbecue spots in Detroit, whether you're visiting the city or have lived in the area your entire life.
Slows Bar BQ
Slows Bar BQ is located at 2138 Michigan Avenue, near Roosevelt Park. It is one of the most widely reviewed BBQ restaurants in all of Detroit. Most people eat here to enjoy Southern BBQ favorites such as pulled pork, St. Louis-Style ribs, and macaroni and cheese. The restaurant is well known for its variety of BBQ sauces to try, as well as its tasty waffle fries that are the perfect complement to any entree.
Ab's Amazing Ribs
If smoky and flavorful BBQ ribs are what you want, consider going to Ab's Amazing Ribs located at 27310 Ford Road. The restaurant prides itself on making authentic Southern-style barbecue dishes for those living in the Dearborn Heights neighborhood. Some menu favorites include the short ribs, the brisket mac and cheese, and the hearty portions of BBQ ribs. Service is quick, which makes this an awesome lunch spot.
Vicki's Barbeque & Shrimp
Located at 3845 Warren Avenue, Vicki's Barbeque & Shrimp has been a long staple in Southwest Detroit. Some local customers claim that the ribs served at the restaurant are among the best they've ever eaten. The portions tend to be large with affordable prices, so many people choose this restaurant as their go-to BBQ spot. You can have your meal with classic barbecue sides like baked beans and macaroni and cheese.
City Barbeque
City Barbeque is located at 700 W Big Beaver Road. Its food is Instagram-worthy, with beautifully presented plates and colorful side dishes such as the homemade macaroni and cheese with cavatappi pasta, peach cobbler with buttery crusts, and fall-off-the-bone ribs. Make sure to try the restaurant's Texas Toast sandwiches, which balance delicious flavor and flakiness without crumbling while you eat it.
Pop'n Smoked Bbq
Located at 13849 W 8 Mile Road, Pop'n Smoked Bbq features some innovative menu items worth trying, including turkey ribs, pulled pork loaded french fries, and brisket egg rolls. The restaurant is extremely casual, with many diners opting for takeout to enjoy the delicious flavors that the restaurant offers at home. The restaurant's style is seasoned, smoked, and dry. There's a good chance you won't have to add any BBQ sauce to your meat dishes because of how flavorful they are.
Whether grilled or smoked, iconic American BBQ flavors are tasty. All of the restaurants that we've highlighted are known for serving up high quality barbecue. To find out which one is your favorite, you'll have to sample the food each one serves.