6 Surprising Features of the 2018 Chrysler 300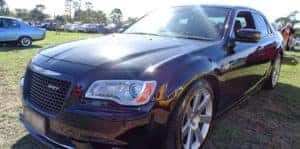 The new 2018 Chrysler 300 is a top-notch car with amazing tech features. The infotainment system of the car has a stylish, large touchscreen interface. The Uconnect System is a masterpiece in itself. It has an easy-to-use interface for communication and control of entertainment, navigation, and advanced connectivity. Here are some of the Chrysler 300's best features.
Satellite Radio
The satellite radio of the Chrysler 300 goes wherever you go. You do not have to worry about getting disconnected from your favorite radio station during your trip. The Uconnect system in the vehicle makes it easy for you to stream SiriusXM Satellite and regular radio. With this package, you'll have access to 150 channels that include entertainment, news, sports, and podcasts. The optional BeatsAudio system delivers excellent sound quality. It includes a 552-watt amplifier that has 12 channels, and it can power ten top-quality speakers along with a subwoofer.
Voice Command
One of the best tech features of Chrysler 300 is operation control with voice command. It is included in the Uconnect system of the vehicle, and it enables you to have hands-free operation. The biggest advantage of the feature is that it eliminates many distractions. The system is programmed to recognize almost two hundred commands that include requesting a specific audio track, finding directions to the desired location, texting, and calling.
Fast Response Touchscreen
The 8.4-inch fast response touchscreen is an important feature of the Uconnect 4C NAV navigation system. The screen is supported by either Android Auto operating systems or Apple CarPlay. Thanks to the navigation system's touchscreen, it is very easy to find your way around without getting lost. You can also add SiriusXM Traffic to your navigation package so you never get stuck in a jam.
Entertainment
The Chrysler 300 comes with a media hub for entertaining your family. The media hub has a wireless charging pod, two USB ports, and an audio jack. You can connect your iPad or phone to the USB, and it will stream audio through the stereo system of the car.
Operate the Car from Your Phone
You can connect to your Chrysler 300 from your phone, which will allow you to unlock or start your vehicle from your office or home. You can also look up directions to different locations and send them to the Uconnect touchscreen of the vehicle. The Vehicle Finder feature will display the location of your Chrysler 300 on your phone. With this feature, you'll never forget where you parked your car.
Luxury and Comfort
The Chrysler 300 has an innovative combination of technology, luxury, and comfort. One of the most notable comfort features is its heated seats, which can be adjusted to different heating settings. The seats can also be adjusted to any height, so all drivers will be comfortable.
Driving a Chrysler 300 is guaranteed to be a good experience due to its impressive feature set. Stop by the dealership today to take one out for a spin.
Chrysler 300 SRT via Flickr by FotoSleuth used under CC BY 2.0