Best Places To Eat before the Lions Game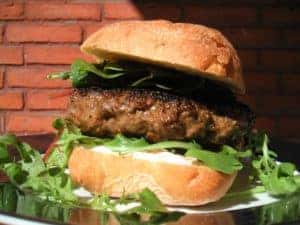 Heading to Ford Field for a Lions game and not sure where to grab a bite? If you don't want to tailgate before going into the stadium, there are plenty of nearby restaurants where you can get something to eat. The many nearby restaurants offer something for everyone whether you want bar food, something more upscale, or you like ethnic food. Check out these places to eat before a Lions game.
Detroit Beer Co.
Detroit Beer Co. offers excellent food and a wide selection of beers on tap. The menu includes everything from nachos to wings and meatballs for starters, and then you can get burgers, pizza, and Louisiana Jambalaya. The pizza selection consists of a fantastic Margarita with fresh tomatoes and a balsamic reduction and a vegetarian pizza with black beans. The shrimp Po'boy is a popular sandwich, and you can also get blackened catfish. All entrees come with seasoned fries, or you can get sweet potato fries.
La Pecora Nera
If you are in search of the perfect sandwich, then you need to go to La Pecora Nera. This is a small deli on Washington Blvd in Detroit with a menu that includes a wide variety of subs and sandwiches. You can get the Caprese with Roma tomatoes, basil, fresh mozzarella, olive oil, and balsamic vinegar, or the hamboni with ham off the bone, spicy mustard, bacon, provolone cheese, and pickle. The Italian meatball will fill you up before the game, along with the turkey Bella or the Reuben Italiano.
Downtown Louie's Lounge
Downtown Louie's sits on the corners of Griswold and Clifford Streets in downtown Detroit and serves upscale American food. You can choose from beer-battered fish and chips, steak tips, and mac & cheese. The Big Louie burger comes with two patties, lettuce, onion, pickle, American cheese, and burger sauce on a brioche bun, or you can build your own burger. If you want to fill up before the game, the spaghetti Pomodoro is a good choice. You can also try the herb-roasted chicken, and for something lighter, there are a variety of salads and including the Michigan, Albanian, and a Cobb salad with tomato, egg, and grilled chicken.
Elwood Bar & Grill
Elwood Bar & Grill is a popular spot for Lions fans before a game. You can grab traditional bar food such as burgers, and chicken fingers, or try one of their house sandwiches. These include a corned beef Reuben, the Italian tailgate sub sandwich with sliced prosciutto, capicola, salami, and veggies, or the steak sandwich with sliced sirloin. The menu also includes hot dogs including a bacon-wrapped dog with Philly cheese sauce, and a Chicago dog with tomatoes, onions, sweet pickle relish, and pickled sport peppers.
Elwood also has a large selection of beer and wine to go with your meal.
Check out these Detroit restaurants for something to eat before a game. Whether its an early afternoon game or in the evening, you can get together with friends and enjoy great food and a drink before heading to the field.