Celebrate Halloween in Style in Detroit, MI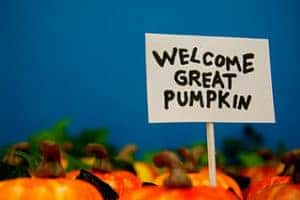 Detroit is a huge city, so naturally, there's plenty to do anytime a holiday rolls around. Halloween is certainly not an exception to this rule. The metropolis loves this spooky time of year, which is evident by the number of events, festivals, and activities that kick off in October. If you're planning on getting in on the festivities this year, here are a few tips and suggestions on where to go around Detroit if you'd like to celebrate Halloween in style.
Fish or Treat at Sea Life Michigan
If you're searching for a unique family-friendly outing to commemorate this spooky season, drop by Sea Life Michigan to take part in the Fish or Treat event. The aquarium will be decorated with holiday-relevant ghouls and decorations, and the interactive touch pool will be full of goodies that your kids can search for. The best part is that you just need to come by any weekend in October.
The event is held every Saturday and Sunday from 10 a.m. to 8 p.m. throughout the month. If you come in costume, admission is 50 percent off. The aquarium is at 4316 Baldwin Road in Auburn Hills.
Brick or Treat at Legoland Discovery Center Michigan
Legoland Discovery Center Michigan is another great place to be with your family in October. If your kids enjoy these toys, they'll love the Halloween-themed building activities hosted every weekend in October from 10 a.m. to 8 p.m. There are also weekly scavenger hunts in the Miniland portion of Legoland, as well as a costume parade and contests to win Lego prizes.
Show up in costume any weekend in October to get half off the price of admission. Legoland Discovery Center Michigan is at Great Lakes Crossing Outlets, 4000 Baldwin Road in Auburn Hills.
Halloween in Detroit: The Dark Side of History Tour
Halloween in Detroit: The Dark Side of History Tour is a fun take on the historic tours that are popular in Detroit throughout the year. This one is an adults-only tour since it features some drinking and a few tales that involve some swearing. So, you must be 21 or older to attend.
If you attend, you'll board a bus and walk around town to explore some of the spookier parts of the city's history, including information about the original French settlers and the apparition that have tormented people in the city. The tour includes stops for snacks and drinks, but it's recommended that you eat before since there won't be any breaks for a full meal.
This tour starts at 12:30 p.m. or 6:30 p.m. from Eastern Market at 2934 Russell St. in Detroit. Tours end at 5 p.m. and 11 p.m., respectively. Tour dates are scheduled for most days in October. The last tour will be held Sunday, Nov. 4.
Detroit is loaded with options if you're looking for Halloween entertainment this year, whether you want an adults-only night out or prefer something you can take the whole family to. Check out some of these events and activities to help you get into the spirit of this spooky season.
Image by JD Hancock is licensed under CC-BY 2.0