2018 Dodge Demon Specs are Blistering

Don't blink, or you could miss the 2018 Dodge Challenger SRT Demon racing by! The Dodge Demon specs are blistering, and the world's fastest production car boasts electrifying stats like:
Highest horsepower
Highest G-Force
World's fastest zero to 60 MPH
World's fastest quarter-mile
Most Powerful V8 Engine Ever
Specially engineered for drag racing, the Dodge Demon is built for the most hardcore speed ever experienced. It contains a Supercharged 6.2L HEMI® SRT Demon V8 engine that boasts significant upgrades from the Hellcat V8, including a new fuel injection system, valvetrain, pistons, rods, and supercharger. The result is an incredible air-flow rate of 1,150 cubic feet per minute and 840 hp, the most output ever recorded in a production car.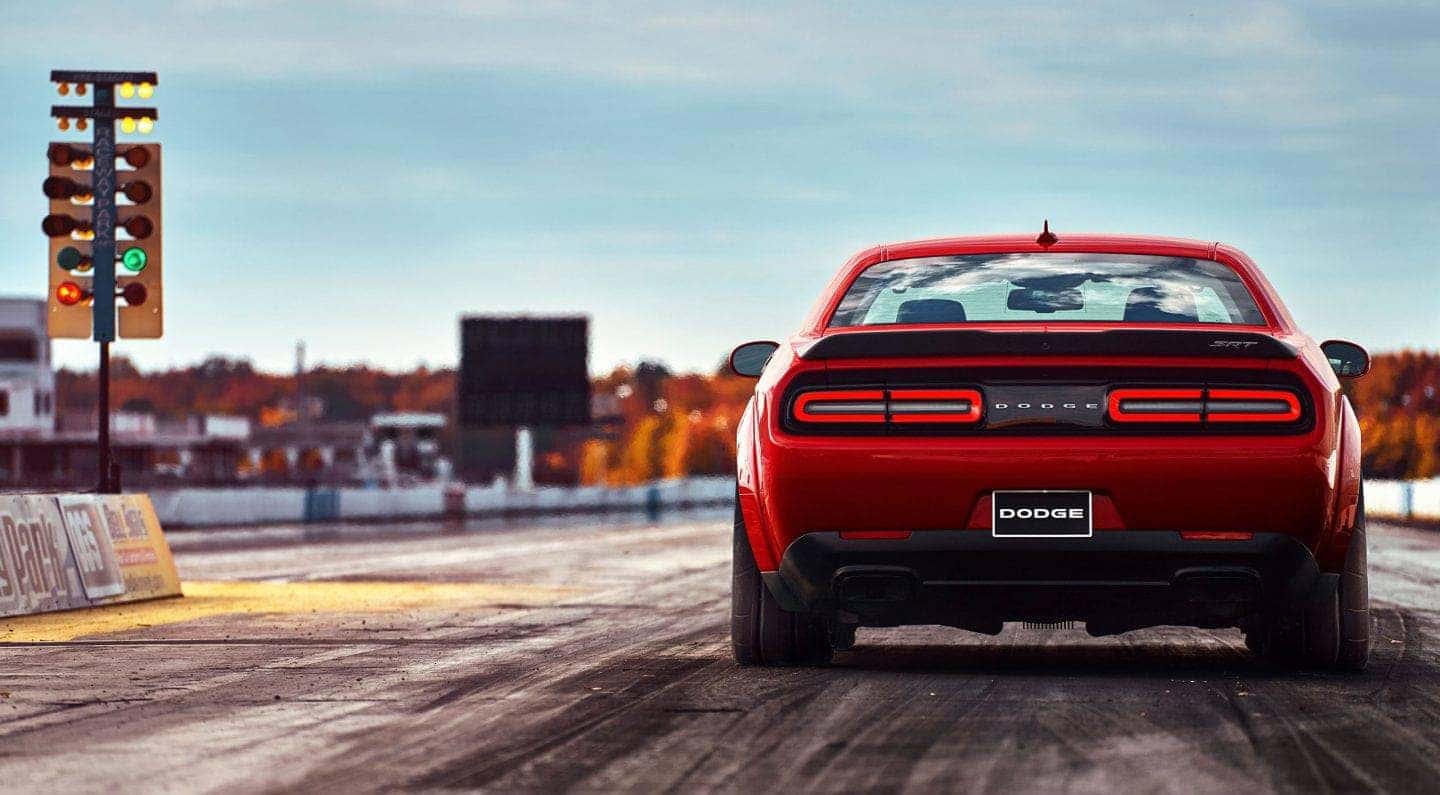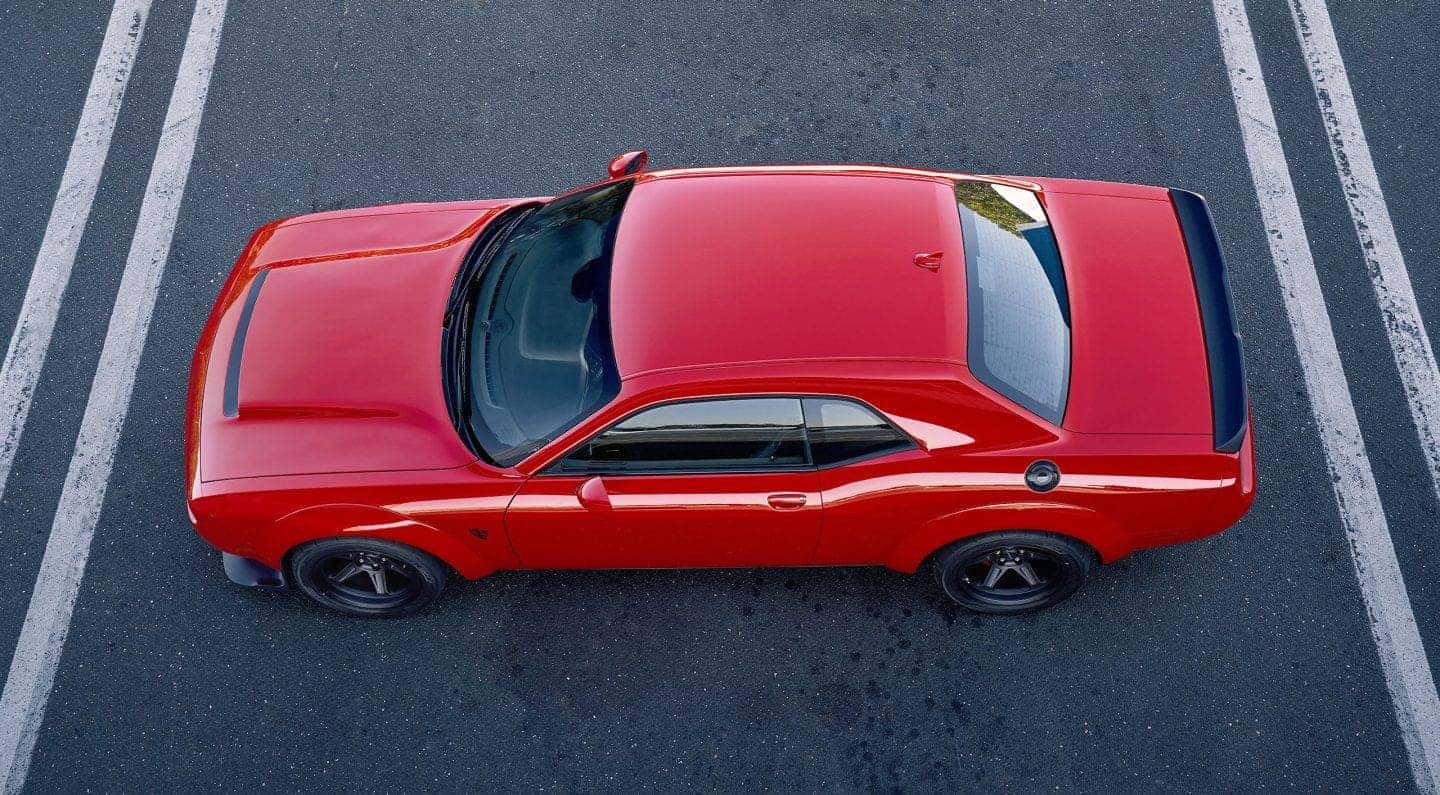 Maximum G-Force
The Dodge Challenger SRT Demon also measures 1.8 G, the highest G-Force acceleration by a production car. And, it's the first production car to come equipped with a Torque Reserve Launch System. This enables a faster engine torque response and improves vehicle acceleration, while also changing spark events and timing to control torque supply.
Zero to 60 MPH in 2.3 Seconds
Think about that. The Demon can take you from a standstill to 60 MPH in 2.3 seconds! Astonishing speed, and that comes thanks to groundbreaking advances like:
Liquid-to-air charge air cooler chilling system that's the first of its kind in a street-legal production vehicle
Drag Mode that sends air from the air conditioner to help cool the engine's charge air cooling system
Designed to run on high-octane fuel, with the addition of the aftermarket engine controller
World's Fastest Quarter-Mile Production Car
The Demon is the world's fastest quarter-mile production car, finishing in 9.65 seconds and reaching over 140 MPH. The keys to Demon's performance are the launch grip that it's able to achieve, along with absolute precision in directional control. The Demon's tires have grip that's 11% better, and the rear tires can sustain up to 13,000 pounds of total tractive force. Other important specs include softer springs and sway bars, a revised rear suspension camber, and front shocks with firm compression and soft rebound damping.
Optimized in Every Way
Every single aspect of the Dodge Demon specs show that it's designed for speed and drag performance. From its ultra-wide body, 11-inch wide aluminum wheels, to the e-coated chassis and wide tires, the Demon is built to go low and fast. Its design presence is bold and purposeful, with integrated fender flares and an intimidating stance.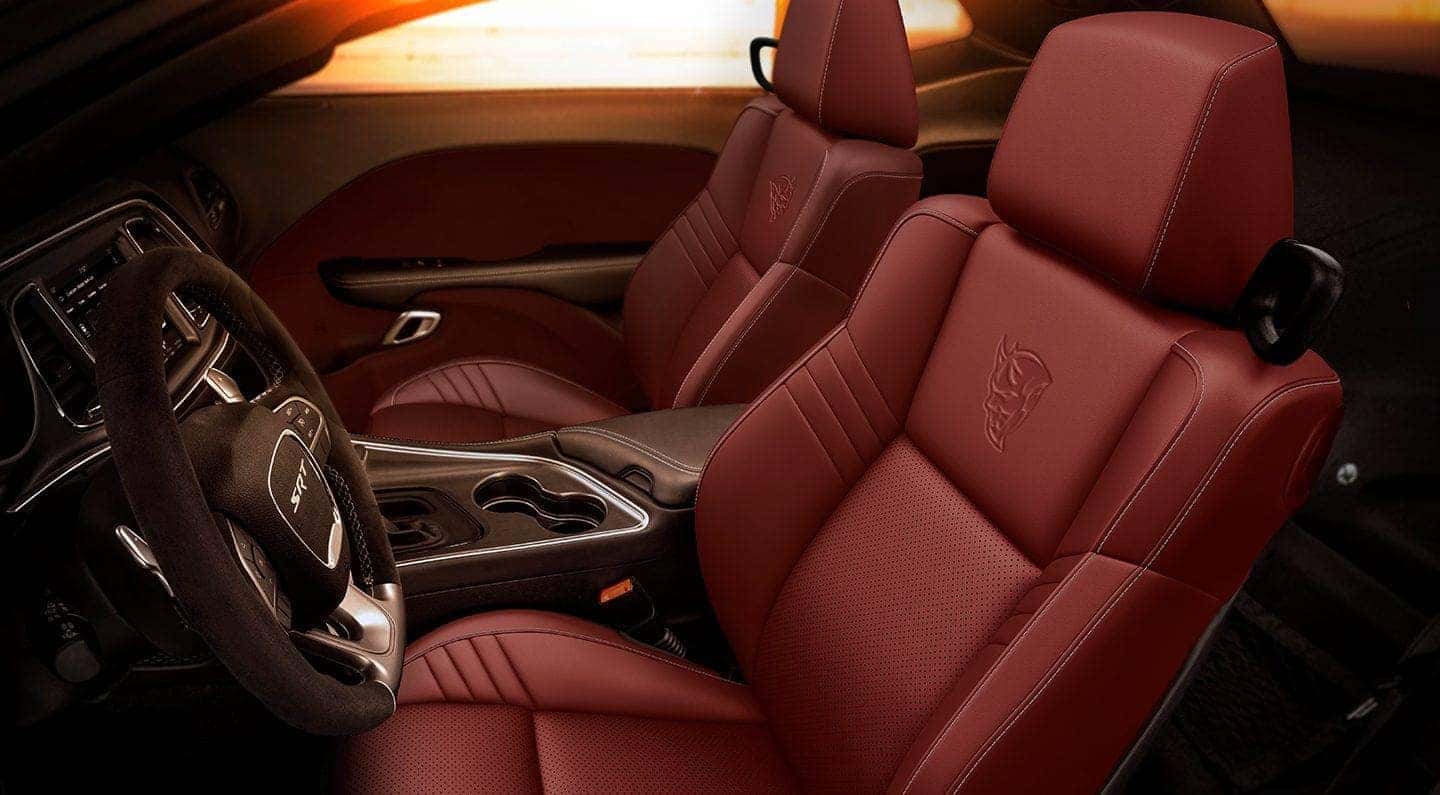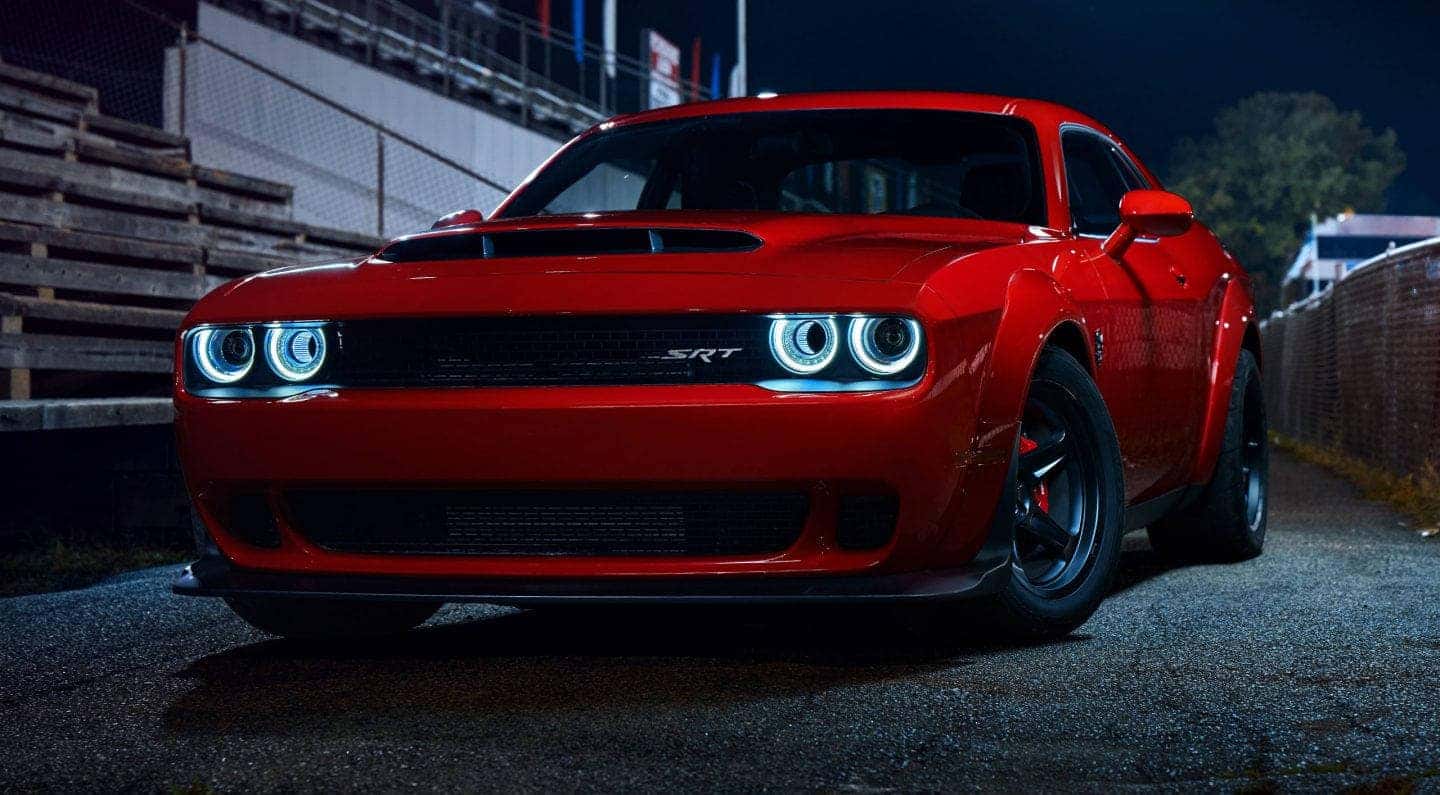 Get in the Know
The Dodge Demon specs are just smoking! Find out more at Ray Laethem Chrysler Dodge Jeep Ram, where we always keep a full inventory of the latest models on hand. Contact us today for more information!