Here's Where You Can Have the Best Chili Cheese Fries in Detroit
Detroit is known for a wide variety of delicious eateries with all sorts of items available. You can find virtually anything you can imagine here, but one local favorite will always be chili cheese fries. While there are plenty of options for chili cheese fries all across town, you shouldn't settle for anything less than the best. Here's where you can have the best chili cheese fries in Detroit.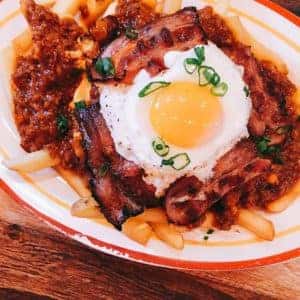 American Coney Island
At American Coney Island, you'll find delicious chili cheese fries from one of the oldest businesses in the downtown area. It was founded all the way back in 1917 and has been in its current location for about a century now. With so much time to fine-tune their recipe, it's no wonder this is often considered to be the best place for chili cheese fries in the city. They use high-quality natural ingredients in their special secret recipe that has been the key to their success for decades.
Lafayette Coney Island
Right next to American Coney Island, you'll find Lafayette Coney Island, their longtime rival. Fortunately, you don't have to choose sides as a customer. You can enjoy both, and Lafayette Coney Island has plenty to offer. Their chili cheese fries are known for being especially savory, and they offer a generous quantity of them when you order. Service is especially fast here, as the veteran employees know their way around a kitchen with maximum efficiency.
Noni's Sherwood Grille
No matter what time of day you're hungry, you can always find something delicious at Noni's Sherwood Grille. They have a comprehensive breakfast menu along with sandwiches, burgers, and even some items from south of the border. Of course, their chili cheese fries are among the stars of their sides menu. You can even get a special signature version of chili cheese fries that features ground beef and onions.
Honest John's
In Midtown, you'll find Honest John's, a more refined dining establishment that still offers all the chili cheese fries deliciousness you could want with a choice between meat and veggie chili. Their drink menu is also quite robust if you're looking for a late-night companion to your chili cheese fries, with numerous local and national brews on tap. You'll also find seasonal cocktails and wine.
Mercury Burger & Bar
At Mercury Burger & Bar, you can enjoy a laid-back dining experience with some of the most delicious and affordable chili cheese fries in the city. For the price of chili cheese fries at some competitors, you can get a massive plate suitable for the whole table at Mercury. Plus, there are numerous burgers available to complement the fries even further.
There's no shortage of places for chili cheese fries in Detroit. This is just a small taste of all the places you can find chili cheese fries that are sure to satisfy, so be sure to check out additional restaurants in the area that offer one of Detroit's specialties.