Jeep Announces New Hybrid Electric Models
Bold, daring, and state of the art. These words have all been used to describe Jeeps before. While they are accurate descriptions for the current lineup and years prior, they have never been truer than right now with the announcement of Jeep's new hybrid-electric models. With that comes plenty of questions, some of which we hope to be able to answer for you here.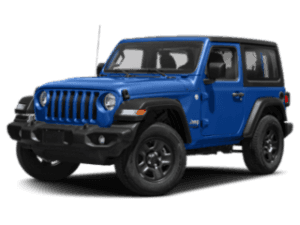 What Models Will be Available?
The Jeep hybrid electric will be available in several different models. These include the Wrangler, Renegade, and Compass. Numbers have not been released yet for gas mileage, electric range, or the gas engines that they'll be paired with but coming from Jeep, we can only guess that each of these will be pretty impressive.
When Will They be Available?
While we don't know exact dates yet, it's said that the new hybrids could be released in the U.S. as soon as this year. They were showcased at the CES 2020 in January to give us a glimpse. They remained pretty much unchanged in terms of looks so we can't wait to see what sort of mileage and range we can expect as more information becomes available. Jeep has also said that they hope to have an electrified powertrain option available on all of its models by 2022 so we also have that to look forward to. 
The Wrangler Hybrid
There's a little more information available on the Wrangler Hybrid than the other models so here is a bit of what we think you should know. The hybrid model will maintain the off-road, sporty design it has always had. You'll still be able to choose from several different trim levels including the super sporty Renegade with off-road-ready features. You should also still be able to get the Wrangler with the Sport, Sahara, and Rubicon trims.
The Compass Hybrid
The Compass Hybrid will be another option released soon.   This will be a plug-in hybrid with a fuel tank as well. This means that while you can use the hybrid battery-powered engine, you don't have to worry about running out of miles as the fuel will be used to get you further. The Compass will also still have an all-wheel-drive system so you can continue to take it off-road.
The Renegade Hybrid
The Renegade Hybrid will also have the same plug-in hybrid design as the others. At the Geneva Motor Show, it had the 4XE Badging and the Trail Rated badge so it should still be able to go off-road as well. We can't wait to see the trim levels and options Jeep offers with this model.
Introducing multiple hybrid-electric models is a bold and exciting move for Jeep.  Be sure to watch for information to be released regarding these new options. The crew here at Ray Laethem Chrysler Dodge Jeep Ram will continue to keep you updated as we find out more. We look forward to seeing the new hybrid models in person and hope to be able to show them to you first.