All About Ray Laethem Chrysler Jeep Dodge Lease Specials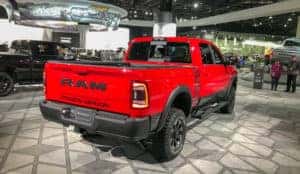 Have you always wanted to drive a new vehicle but didn't think you could afford it? Leasing might be the answer. Leasing requires less up front and out-of-pocket expenses, and it costs less to maintain the vehicle. Ray Laethem Chrysler Jeep Dodge offers leases and monthly specials for most of their new vehicles, so you can easily get into the car you want. Make sure to check their website frequently to find the latest deals. Here is all about Ray Laethem Chrysler Jeep Dodge Lease Specials.
The LaethemLease
The LaethemLease is an honest, simple lease with no surprises. The price you see when you lock in the lease is the price you pay. All you need to do is provide the leasing specialist with the vehicle's VIN and its current mileage, and he or she will calculate your exact monthly payment. 
What's Included at the Lease Signing?
A LaethemLease requires absolutely no money at the lease signing. You don't need to provide any security deposit and no down payment. When you sign the lease, it includes the title fee, the registration fee, and the first month's payment. It also includes all state taxes and fees, the dealer document fee, and the bank acquisition fee. You don't have to pay for a plate transfer; there is only a fee if you need a new license plate.
Choose Your Mileage and Length of Lease
Ray Laethem Chrysler Jeep Dodge offers three different mileage limits for your lease. You can choose from 10,000, 12,000, or 15,000 miles depending on how much driving you expect to do. You can then select the length of the lease. When considering the terms of the lease, remember that if you choose high miles and a short term, your monthly payment will go up, but if you choose lower miles and an extend the term length, your monthly payment will go down.
Choosing a Vehicle
Whether you want a Jeep Grand Cherokee, a Dodge Charger, or a Ram Truck, you can lease it from Ray Laethem. With special leasing options for customers signing a brand-new lease and for returning customers who are trading in their previous vehicle, the dealership has something for every buyer. Past specials include a $446 monthly payment for a 2019 Dodge Challenger for 36 months and 10,000 miles without a returning lease. In February you could get a 2019 Jeep Cherokee Limited 4X4 for $399 a month for 36 months and 15,000 miles.
Reducing the Payment
While the dealership requires no down payment, if you put cash down at the time of signing, you can reduce your monthly payment. For every $1,000 you put down, a 24-month lease payment will drop down by $40 a month, and for every $1,000 down, a 36-month lease will drop down by $27 a month.
Make sure to check the Ray Laethem Chrysler Dodge Jeep Ram website for the latest lease specials. You'll find the current month's deals on all the 2019 models and more.