Plan the Perfect Date Night at One of These Detroit Fine Dining Restaurants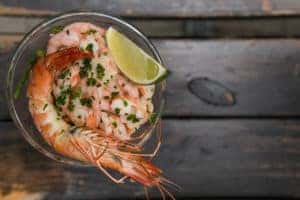 Whether you're going on your first date with somebody new, or you're looking for the perfect place to take your partner of many years, planning the perfect date night can be a nerve-wracking experience. You want to make sure everything is absolutely perfect, so you're probably overthinking every aspect of the night to come. The truth is, a romantic night out has never really required more than a nice dinner and pleasant conversation. Plan the perfect date night at one of these Detroit fine dining restaurants.
Giovanni's
If you're looking for the ultimate in intimate fine dining, you only need to look as far as Giovanni's. The chefs at Giovanni's have been perfecting their craft and their menu since the late 1970's. In fact, the food at Giovanni's is so good and so well-loved in the Detroit area that the menu has changed very little since the restaurant opened more than 40 years ago. Giovanni's is a very high-class establishment with a strict dress code, which means the atmosphere is always top-notch.
London Chop House
If aged steaks, a classy bar, and live entertainment sound good to you, you'll love everything about London Chop House. This eatery has been serving some of the Detroit area's finest aged steaks since 1938, and they've had almost a full century to get very good at what they do. Few things are as romantic as enjoying some of the city's finest food and cocktails as you're serenaded by some amazing local musical talent.
Joe Muer Seafood
For somewhat lighter fare, especially if you love seafood, you definitely need to check out Joe Muer Seafood. Joe Muer serves up countless dishes, including tacos, sushi, and pasta. Everything on the menu is seafood related, so if you love fresh food from the sea, you'll really appreciate the options here. For a truly intimate experience, contact the venue and inquire about their private dining options.
Iridescence
Iridescence is located inside of the Motor City Casino and Hotel, making this the perfect destination if you're looking for a more exciting night out. Aside from the enjoying the tantalizing fine-dining menu, starting your night out here will provide you with easy access to a casino, dance club, and spa, all under one large roof. Whether you're interested in relaxing after dinner with a couple's massage or hitting the slots before you eat, this is a great place for pretty much every taste.
There are plenty of options around the Detroit area that will provide the perfect romantic night out with your partner. This list of venues is a good starting point, but if you plan to make taking your partner out for a night on the town a regular thing, you'll want to get out and explore the city for yourself to see what else there is for the two of you to enjoy together. Still, you can't go wrong with any of these, and if you find a favorite, there's nothing wrong with making it a regular stop.
Photo by Maxim.Krayushkin | Licensed by CC BY 2.0