Plan Your Perfect Trip to Detroit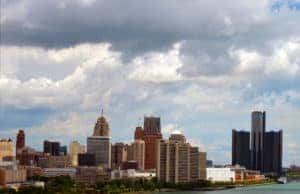 If you're visiting Detroit, Mi and contemplating what to do here, the myriad of choices can be overwhelming. We're taking the pressure off with just two excellent suggestions: the Detroit Institute of Arts and Motown Museum.
Detroit Institute of Arts
The Detroit Institute of Arts, considered one of the top six art museums in the country, has over 100 galleries covering 658,000 square feet. More than 65,000 works of art are in the collection. The DIA is in Midtown Detroit within the city's Cultural Center Historic District.
The DIA's collection is diverse, from ancient to contemporary, from Asia to America, and from paintings to pottery. In 2000, the establishment of the General Motors Center for African American Art as a curatorial department helped the DIA broaden its African American collection.
The museum presents temporary exhibitions, including one that honors the legacy of the late Ralph C. Wilson, founder and owner of the Buffalo Bills. "Humble and Human: Impressionist Era Treasures from the Albright-Knox Art Gallery and the Detroit Institute of Art" opened in June and will conclude Oct. 13. This collaboration boasts more than 40 Impressionist and Post-Impressionist artworks from the Buffalo gallery and the Detroit museum, including works by Vincent van Gogh and Claude Monet. Wilson was an art collector and an advocate for Detroit and Buffalo.
In addition to touring the museum's exhibits, you can create art during the afternoon Drawing in the Galleries or Drop-in Workshop activities. Experience evening concerts and documentaries. If you're traveling with children, take a family tour or bring the kids to a Gallery Games activity.
The Detroit Institute of Arts is at 5200 Woodward Ave. It's open Tuesday to Thursday from 9 a.m. to 4 p.m., Friday from 9 a.m. to 10 p.m., and Saturday and Sunday from 10 a.m. to 5 p.m.
Motown Museum
Motown Records was born in Detroit, started by Berry Gordy Jr. He went on to introduce such superstars as Marvin Gaye, Diana Ross and the Supremes, Smokey Robinson, Stevie Wonder, and the Jackson 5.
The Motown Museum was founded in 1985 by Esther Gordy Edwards, Gordy's sister. It's housed in Motown Record's first headquarters, known as Hitsville U.S.A. You can stand in the iconic Studio A, where the Temptations and the Four Tops recorded many of their songs! You can sing a few notes of your favorite Motown song, too. Learn the history of Motown and how it took off. Be sure to view the restored upstairs flat where Gordy and his family lived when Motown was young.
The Motown Museum is at 2648 West Grand Blvd. Summer hours, from May 1 to Sept. 30, are 10 a.m. to 6 p.m. Tuesday to Friday, 10 a.m. to 8 p.m. Saturday, and 10 a.m. to 6 p.m. Sunday. The museum is open from 10 a.m. to 6 p.m. and Tuesday to Saturday the rest of the year. One-hour tours are guided by museum docents.
Give yourself a full day (or more!) for each of these Detroit gems. You'll have so much to absorb that you won't want to rush it.