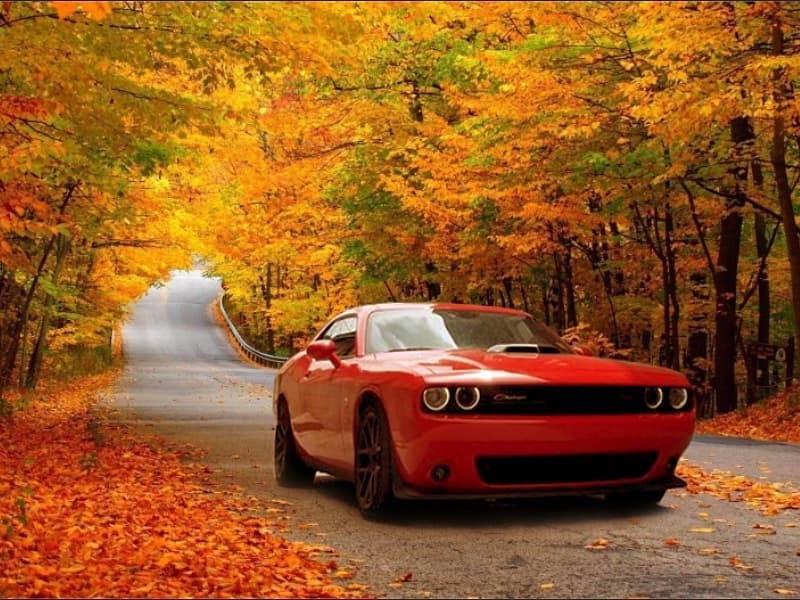 Chrysler Dodge Jeep Ram Recommended Fall Maintenance Services in Detroit, MI
At Ray Laethem Chrysler Dodge Jeep Ram, we've noticed that the average daily temperature in Detroit is on the decline. With fall weather ahead, now is an opportune time to get your car, SUV, truck, or van prepared for another freezing Michigan winter. Although we provide our customers with many fall maintenance tips to help them maintain reliable vehicle performance throughout the colder season, we also emphasize expert maintenance beginning with a multi-point inspection.
Fall Maintenance Tips
At Ray Laethem Chrysler Dodge Jeep Ram, we are gearing up to help our customers prepare their vehicle for reliable cold-weather performance. As summer ends and fall weather arrives, now is the best time to prepare your vehicle for another frigid Detroit winter. It is important to remember that many automotive components are crucial for performance but wear out quickly. With many components limited by extreme temperatures and broad temperature fluctuations between hot and cold seasons, now is an opportune time to make sure that these vital components are in good condition able to make it through winter.
When it comes to making sure that a vehicle is prepared for winter, we always recommend following our Fall Maintenance Tips:
Is Fall Maintenance Really Important?
Yes, fall maintenance is necessary if you want reliable performance throughout the cold season. Countless performance components benefit from maintenance because they have rapid wear with short service lives. If you want good tires to grip slick roads, wiper blades to remove icy slush from the windshield, or a heater that functions properly, it is an excellent decision to schedule the fall maintenance that optimally supports reliable automotive performance.
If you're interested in optimizing your vehicle's fall maintenance prep, we invite you to our Service Department for a Multi-Point Inspection that provides a staging point for the maintenance services your vehicle needs for reliable cold-weather performance. Our Chrysler Dodge Jeep Ram Service Department is conveniently located in Detroit, MI.