Start the Day Your Way With Breakfast at Local Diners in Detroit
There's something comforting about diving into a hearty breakfast served at a diner. Whether you're nursing the aftereffects of a late night or wanting to start your day off with a delicious handcrafted meal, diners are the way to go. If you find yourself in the Detroit, Michigan, area, make sure you stop at one of these four local diners to get your fill of breakfast fare.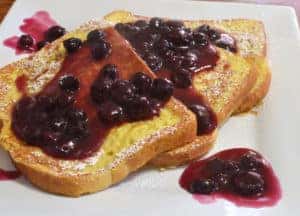 Brooklyn Street Local
Found on Michigan Avenue, Brooklyn Street Local features locally sourced and fresh ingredients. Enjoy the banana walnut pancakes, which are four pancakes made with organic bananas, real maple syrup, and candied walnuts. Another option is the breakfast club sandwich, which comes with a fried egg, lettuce, tomato, mayonnaise, and bacon or tempeh served on whole-wheat or white bread. Don't forget to try the four different types of poutine. This diner opens its doors Tuesday through Friday at 8 a.m. for breakfast and on Saturday and Sunday at 9 a.m. for brunch. It's closed on Mondays.
Cadillac Square Diner
Located on Cadillac Square just two blocks from the Greektown Casino, the Cadillac Square Diner serves savory homemade breakfast dishes. One of its specialties is the Cadillac Skillet, which includes grilled bacon, sausage, ham, green peppers, onions, mushrooms, and tomatoes served on a mound of cheesy hash browns and topped with three eggs. If omelets are more your style, try the Greek omelet with tomatoes, onions, green peppers, broccoli, mushrooms, and Swiss cheese. There are also crepes, waffles, and French toast. Stop in Monday through Friday starting at 6 a.m. and Saturdays at 7 a.m. It's closed on Sundays.
Honest John's Bar & No Grill
With its location in Midtown on Selden Street, Honest John's Bar & No Grill is known as a late-night stop, but it's also a perfect place to grab early morning breakfast. It serves traditional breakfast dishes including omelets and corned beef hash but also prepares specialties such as Fruity Pebbles French toast and Butterfinger pancakes. Come in for breakfast Monday through Saturday starting at 7 a.m. and for Sunday brunch at 9 a.m.
Parks & Rec Diner
As a diner that specializes in breakfast, Parks & Rec Diner serves old-school favorites and classics combined with a twist. The diner, located on Grand River Avenue in the Grand Army of the Republic Building, is a 34-seat facility that pays homage to the City of Detroit Parks and Recreation Department. It sources from local farms and makes almost everything in-house. It's open every day of the week beginning at 8 a.m.
Order one of the traditional breakfast dishes, such as biscuits and gravy, shrimp and grits, and steak and eggs. For something lighter, order the Vegan Tartare, which includes wild mushrooms, avocado, roasted beet gastrique, vegan creme fresh, and toast. There are also sandwiches, including a Fried Green Tomato BLT and Smoked Chicken Hash. You can also construct your avocado toast with a variety of toppings.
When in Detroit, you don't have to look far to find a perfect diner to stop and grab some breakfast. Any of these four places serve hearty breakfast food that can satisfy any appetite.