The Top Cheap Eats in Detroit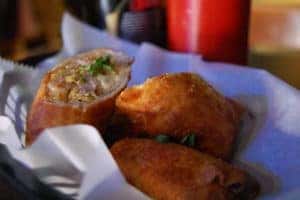 Detroit is one of the most exciting cities in the country, especially if you're the type that loves delicious food at a great price. The city features an excellent selection of restaurants where the prices are affordable and the food filling, meaning you enjoy a meal out whenever you want, without having to break the bank. Here are a few of the top cheap eats in Detroit that you can visit the next time hunger strikes.
Cadillac Square Diner
If you're in the mood for a tasty meal at a budget-friendly price, there's almost no better place to visit in Detroit than the Cadillac Square Diner. You can visit this popular eatery for breakfast, lunch, or dinner and enjoy affordable, stick-to-your-ribs cuisine.
Stop by in the morning to enjoy a wide range of breakfast treats, including mouthwatering eggs Benedict with three poached eggs for under $10. On their lunch and dinner menu, you'll find filling sandwiches, like the Turkey Delight, along with cheesy patty melts and all-American hamburgers. By spending just a few dollars, you'll be able to enjoy one of the most satisfying meals of your life.
Bucharest Grill
If you're looking for somewhere cheap where you can eat on the go, look no further than Bucharest Grill. With several locations around the city, including Livernois Avenue, Bucharest Grill is one of the top shawarma restaurants in the city and their entire shawarma menu is only $5.95.
If you're visiting for the first time, you should be sure to try the Bucharest Shawarma, which includes grilled chicken, tomatoes, cabbage, fries, and pickles, wrapped in warm pita bread and topped with mayo and a garlic spread. In addition to their shawarma wraps, Bucharest Grill also offers burgers, wraps, and salads, so you're guaranteed to be able to find something that will suit your appetite.
Asian Corned Beef
For fans of corned beef, Asian Corned Beef is one of the best places to visit for an affordable meal. This restaurant offers a unique twist on the classic corned beef and features locations throughout the city so that you'll always be able to eat a scrumptious meal regardless of where you live.
If you're looking for the most bang for your buck, you should be sure to order one of their signature egg rolls, which are filled with delectable sandwich ingredients. Their most popular items are the Corned Beef & Swiss Egg Roll and the Pastrami with Swiss Egg Roll, both of which cost just $3.30.
Asian Corned Beef also offers a range of sandwiches, including a seven-ounce corned beef that costs $8.29. Be sure to try out some of their excellent sides, including three deviled eggs for $1 and battered mushrooms for $1.99. Visit once and Asian Corned Beef will quickly become your favorite restaurant for a savory, cheap meal.
If you love world-class food at a rock-bottom price, there's almost no better city to live in than Detroit. The next time you're in the mood for cheap, tasty food, make sure to stop by one of these excellent restaurants.