Top Jeep Models of 2019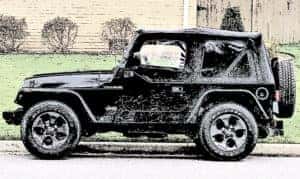 If you're in the market for a new vehicle this year, investing in a Jeep is an excellent decision. Jeep offers a wide range of models, all of which provide world-class features, meaning you'll easily be able to find a vehicle that meets your needs. Here are a few of the top Jeep models you should test drive this year if you're thinking about buying a new automobile.
2019 Jeep Cherokee
If you want a vehicle that you'll have a great time driving whether you're in the city or out on the highway, there's almost no better option than the 2019 Jeep Cherokee. The latest version of this classic vehicle offers a wide range of features that you'll love, including rock-solid power and performance.
Multiple engines are available in this Jeep model, all of which provide dependable performance. If your main goal is efficiency, you can choose the 2.4-liter Tigershark engine that offers a nearly 500-mile driving range on a single tank of gas. If you want as much power as possible, there's a turbo engine that puts out up to 270 horsepower and a V-6 engine that can haul as much as 4,500 pounds. Thanks to the outstanding performance of the Jeep Cherokee, you'll always have a great time on the road.
2019 Jeep Wrangler
For drivers who always want the ability to take a drive off-road, the best Jeep model is the rugged 2019 Wrangler. The Wrangler is a vehicle designed with off-roading in mind and when you're inside this vehicle, overcoming obstacles in your path will be a breeze.
Three different four-wheel drive systems are available on the Wrangler, all of which will help you drive on rough terrain without any trouble. If you want to be able to crawl your SUV over rocks for instance, then the Rock-Trac four-wheel drive system with Tru-Lok locking front and rear differentials and a 4:1 low gear ratio is the perfect choice. The Wrangler is also available with sealed electrical connections, a moisture-resistant body, and a high air intake so that water fording will be easy and safe.
2019 Jeep Compass
If you're looking for an SUV that will make your daily commute fun and easy, look no further than the 2019 Jeep Compass. Built for modern adventure, the Compass offers a wide range of cabin technology and safety features that will make your time on the road a pleasure.
If you choose the Compass, you'll have the option of adding a futuristic Uconnect 4C NAV infotainment system with features such as Apple CarPlay integration, turn-by-turn navigation, and Bluetooth. This system also includes voice command so you can control your features while keeping your hands on the wheel.
To keep yourself secure, you can also add a number of smart safety features to the Compass. Features such as full-speed collision warning which helps you to avert accidents, adaptive cruise control with stop and go, and other features make driving easier.
Driving a Jeep is an excellent choice, particularly if you choose one of these top-notch models. Visit your Jeep dealer today to schedule a test drive for any of these outstanding vehicles.