Where to Shop for Camping and Outdoor Gear around Detroit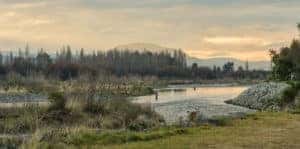 It's the perfect time of year for camping and getting outdoors, but it's important that you have the right gear before you head out for your favorite activities. Here are a few stores in the Detroit, Michigan, area that will set up with what you need.
Orvis
Orvis has a wide variety of outdoor supplies ranging from clothing and hunting gear to luggage and household items. They have a fondness for dogs and not only is your dog welcome in their store, but Orvis supplies everything you need to take your dog into the great outdoors, including education and information.
Their real specialty is fly fishing, though, and has been since 1856. They offer both fishing and shooting classes. Upon completion of their fly fishing classes, you will receive a free Trout Unlimited Membership, as well as special in-store offers. In staying true to their love of nature, they also have an international sporting and eco-travel agency. Visit Orvis today at 29500 Woodward Ave., Royal Oak, Michigan.
Moosejaw
With a wide variety of merchandise and incredible customer service, Moosejaw is a store you want to check out. Whether you are biking, climbing, paddleboarding, or doing yoga, they have the gear you need and the clothes you want. If you aren't quite sure what you need, ask their staff. They know their stuff and are happy to help out in any way they can.
Their products are a bit on the expensive side, but they are high quality. And if you find the same exact item for less somewhere else, they will price match within 14 days of your purchase. They also have a lifetime return policy, which means you can return your items at any time, as long as they are in sellable condition. Visit them today at 1275 Woodward Ave., Detroit, Michigan.
Filson
In 1897, Clinton Filson opened C.C. Filson's Pioneer Alaska Clothing and Blanket Manufacturers and helped outfit the those who were stampeding to the Klondike Gold Rush. His products helped combat the rugged elements and included things like clothing, blankets, boots, and sleeping bags. He spent a lot of time talking to his customers and refining his designs, and today, Filson has since gained a reputation of being a premier outfitter for outdoor lovers.
Everything Filson sells is designed to be durable and comfortable, and they back it by a guarantee that covers every item against product defect and failure for the lifetime of the product. If that's not enough, if you are unhappy with your purchase for any reason, return it within 90 days and you will receive a refund.
Visit Filson today for your camping, hunting, and fishing needs. The quality of their products is something that needs to be experienced first hand. They are located at 441 W. Canfield St., Detroit, Michigan.
No matter how you like to spend your time outdoors, make sure you are well-equipped with proper equipment and clothing. You don't want something to fail on you when you need it most. Visit any one of these locations for amazing customer service and knowledgeable staff, and then go have an amazing time exploring the great outdoors.
https://www.flickr.com/photos/xpinger/35435315722/sizes/l
Last casts of the day via Flickr by XPinger (Chris Sutton), used under CC BY-SA 2.0