Wrangler Ranks Best for Exceptional Value
According to a study done by iSeeCars.com, the Jeep Wrangler retains its value better than any other vehicle on the market. For the study, the website analyzed 7.7 million new and used car sales to see which models depreciated the most and least during the last five years. The study claims that the average five-year depreciation of cars sold in 2014 is around 49.6%, but the two- and four-door Wrangler models topped the list. The four-door model took the number one spot at just 30%, while the two-door Wrangler came in second as it lost 31.5% of its value.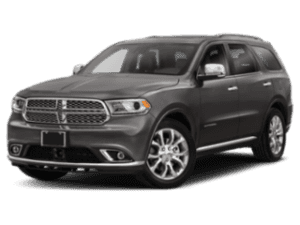 Better Resale Value
If you decide to trade in your Wrangler, according to the study, you should only lose about $12,188 of its value over the five years. It retains a lot of its value due to its ruggedness, iconic design, and durability. It's not uncommon to see a used Jeep selling for a higher price than a used truck or vehicle, especially if it's one of the higher trims.
Timelessness
Thanks to its timeless look, the Jeep Wrangler has a style that works for people searching for a commuting vehicle or one to take off-roading. Although the vehicle doesn't ascertain the best fuel mileage or come with a fancy interior, this SUV has a timelessness that has outlasted much of its competition. Yes, it has evolved over the years with the addition of new materials and upgrades, but its boxy design has been a staple in the automotive industry.
Toughness
Along with building a timeless vehicle, Jeep has constructed a tough SUV in the Wrangler. Almost every Jeep created is a tough vehicle, but the Wrangler can take on intense off-roading trails, whether you're an enthusiast or professional. Over its lifespan, Jeep vehicles have traveled over difficult terrain, including stints in the Army when military personnel used the vehicle during warfare. Today Jeep vehicles continue to respect its predecessors and offer unparalleled performance on the road.
Loyal Following
Another reason why the Wrangler tops the list is due to Jeep's loyal following. Nothing else compares to a Jeep vehicle, especially when it comes to the Wrangler. While other vehicles have competition, there isn't anything else on the market that compares to a Jeep. So when car owners purchase a Jeep, they oftentimes stick with it. With so many people hanging onto their Jeep vehicles or returning to purchase another, the demand outstrips the supply. This increases demand and high resale prices.
The next time you hit the road or drive through a busy neighborhood, pay attention to the number of Jeep Wranglers you see. These vehicles hold their value more than any other vehicle on the market, thanks to a loyal following of owners, its timelessness, and its overall toughness. To see one of these Wrangler vehicles up close, contact the experts at Ray Laethem Chrysler Dodge Jeep Ram. Not only can they answer any questions you might have, but they can help you drive off in one of these vehicles today.